Sea Scouting
There are perhaps no greater heroes and no truer Scouts than the sailors who man the lifeboats around the coasts of the oceans of the world. During dangerous storms they must BE PREPARED to turn out at any minute, and risk their lives in order to save others. Because they do it often and so quietly we have come to look upon it almost as an everyday affair, but it is none the less splendid of them and worthy of our admiration.
I am glad that so many Boy Scouts are taking up Sea Scouting, and by learning boat management and seamanship are also learning to take their place in the service of their country as seamen in the navy, or in the merchant service, or as lifeboatmen along the coasts.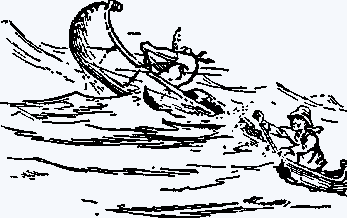 A ship can be either a heaven or a hell-it depends entirely on the fellows in her. If they are surly, inclined to grouse, and untidy, they will be an unhappy ship's company. If they are, like Scouts, cheerily determined to make the best of things, to give and take, and to keep their place tidy and clean, they will be a happy family and enjoy their life at sea.
Author
Lord Baden-Powell of Gilwell (Chief Scout, London, UK)
Date of Creation
1908
Learn A Continuation:
to the next page: Swimming
Back in The Past:
to the previous page: Games in Pathfinding